The Complete A9Play Registration Guide
Are you still at lost and confused on how to sign up or register with the A9Play app? I know, I used to be in your shoe, until a friend of mine, showed me the steps on how to register with A9Pay . But no worries, in this A9Play Registration Guide, I am going to show you the process on how to register and start playing the online games in A9Play.
This guide is on how to become a player with A9play. If you want to become an A9play agent, you can read our guide on how to become an A9play agent here.
The A9Play registration process is easy and won't take too much of your time. Once you're done with the sign-up process, you can proceed to download the A9Play app on your Android or IOS mobile phone.
A9Play Register: Step-By-Step Guide
Step 1
First of all, click the button below to get a free A9Play account.
Step 2
After you click the button, Please fill in all the information needed as shown in the picture below.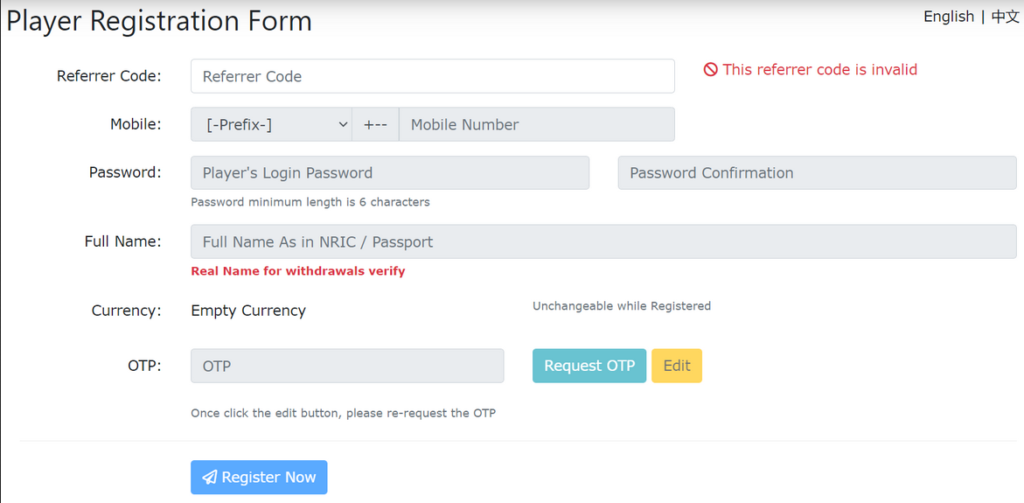 In the OTP section, please click the "Request OTP" button. A9PLAY will send an OTP number via SMS to your phone. Please enter the OTP number in the space provided.
This is to verify and secure your A9Play account.
After you fill in all the information, click the "Register Now" button to continue to the next step.
Step 3
The next step is, you need to download the A9Play app. The A9Play app can be downloaded in Android, iOS, and Huawei versions. You also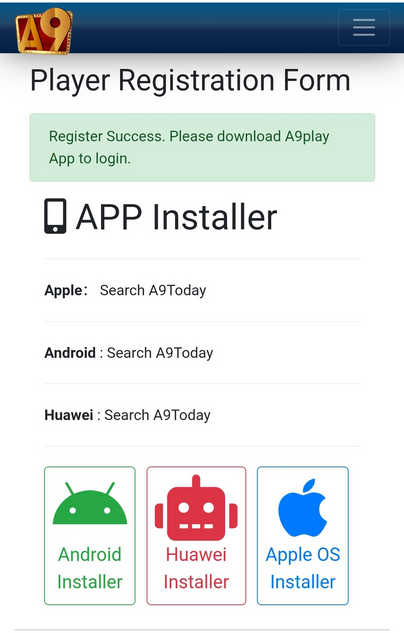 Click here for a complete guide on how to download the A9Play application.
How To Log in To Your A9Play Account?
The log-in process is very simple.
Click the A9Play apps on your phone and log in by using your phone number and password.
What do You need To Do After Signing Up with A9Play?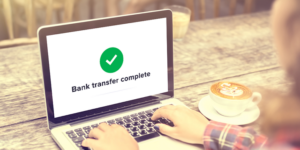 In order to play games in the A9Play app, you need to top up your account first. The top up minimum is RM20.00. You can make the deposit via online transfer, bank-in transfer, and e-wallet.